Wuxi
Publish Date:2019-06-04 Clicks:1279
Wuxi is an old city in Jiangsu province, People's Republic of China. Split in half by Lake Taihu, Wuxi borders Changzhou to the west and Suzhou to the east. The northern half looks across to Taizhou across the Yangtze River, while the southern half also borders the province of Zhejiang to the south. Wuxi earned its nickname "Pearl of Lake Tai" because it's built on the shore of Lake Tai in a scenic setting. Wuxi was also dubbed "little Shanghai" because of its close proximity to the city, rapid urbanization and booming economy. Wuxi also has a history of business people involved in modern Shanghai commerce since the early 20th century.
Wuxi Painter Yu Wenshan c. 1658, landscape With Western Influenced Perspective
As an important city for the "Wu" area, its culture bears distinctive characteristics, which can be identified in its dialect, architecture, waterway transportation and various art types.
It was one of the art and cultural centers of "Jiangnan", with several famous Chinese authors claiming Wuxi as their home town. Among them, most recently, Qian Zhongshu, author of Fortress Besieged, a comedy of manners set in China in the 1930s. Wuxi was the birthplace of the famous Chinese (later American) artist Chen Chi (1912—2005), in whose honor a museum has been erected in the city.
Currently Wuxi is designated an investment grade city, and has two large industrial parks devoted to new industry. While current manufacturing centers on textiles, there are projects to move to electric motor manufacturing and MRP software development. Most recently there has been a movement toward the solar city of China with two big solar companies (STP and JHL) listed on overseas stock exchanges.

A major push has been made by the Wuxi government to become a leader in new energy industries. According to the most recent figures (2002) from local government, 24% of economic activity is textile trade, and another 25% is industrial based manufacturing, including motors, molds and casting, with another 8% being light industry.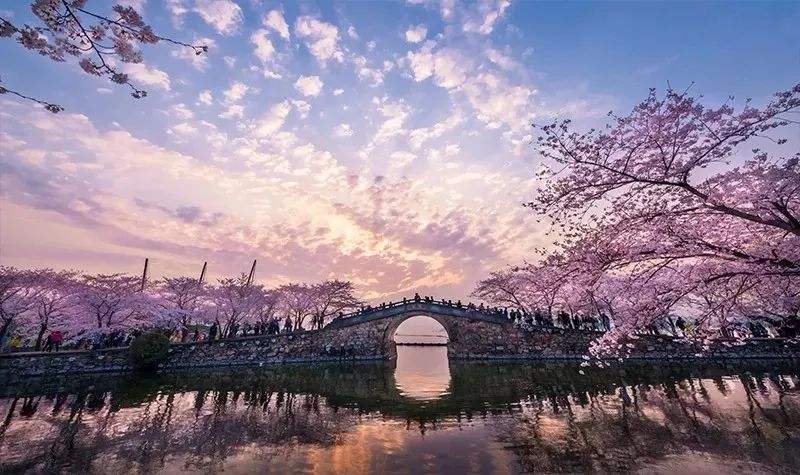 Turtle Head Islet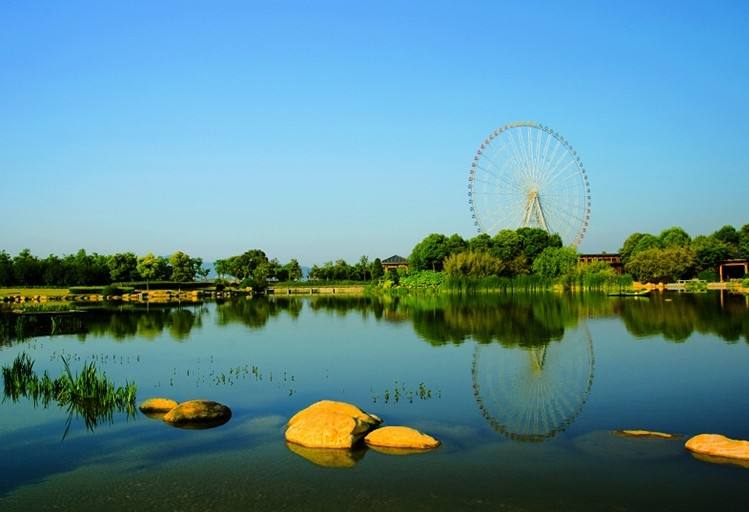 Lihu Park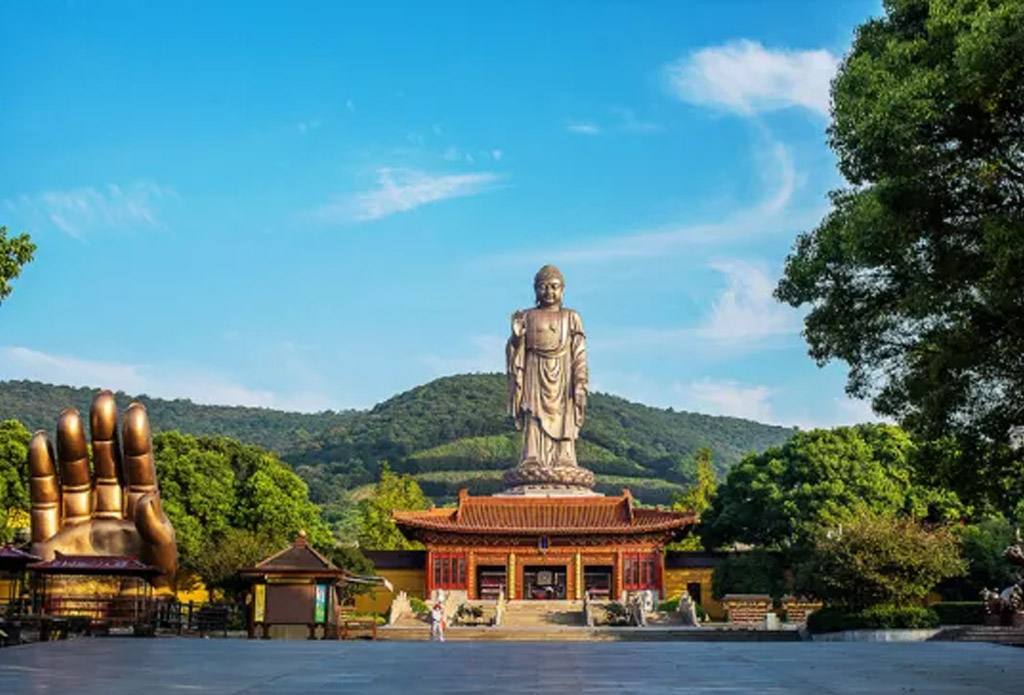 Grand Buddha at Lingshan